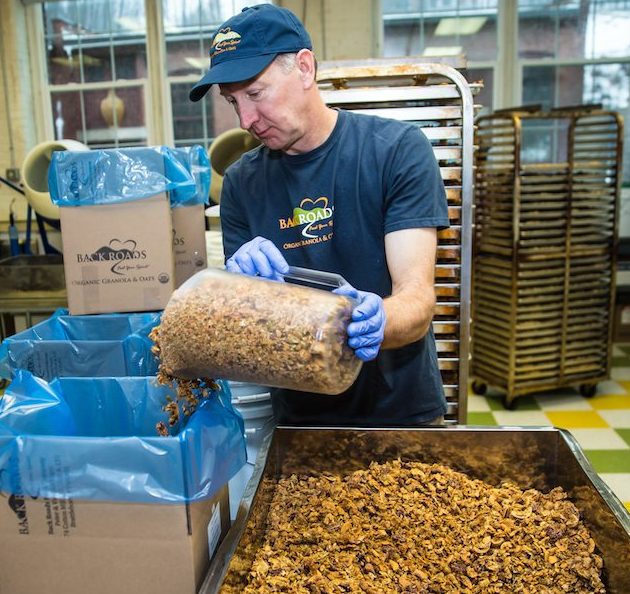 Fill Out the Form Below or Contact Us Directly For Wholesale Information:
At Back Roads Granola, we pride ourselves in producing and distributing a truly delicious, clean product line. We invite you to compare our list of ingredients to any other granola currently on your shelves.
We use only non-GMO certified organic ingredients, no added sugar, (only Vermont maple syrup and honey), no added salt, and no canola oil (we use sunflower oil). Our products are certified gluten free and we comply with industry standards in our gluten-free production.
Back Roads Granola is never warehoused. We ship fresh out of the oven, daily, from our Vermont bakery. We sell Back Roads Granola in bulk 28 lb. boxes and packaged by the case in 12 oz. and 3 lb. bags. We can be found in over 400 locations in almost 50 states across the United States. Let us add your fine store to our growing list of locations.