2010: We started making our granola
We first started making our granola as a homemade breakfast item for guests at our B&B, located on our farm on a back road in Vermont. Our guests started asking if they could buy some. The rest is history. 
2011: Farm renovation!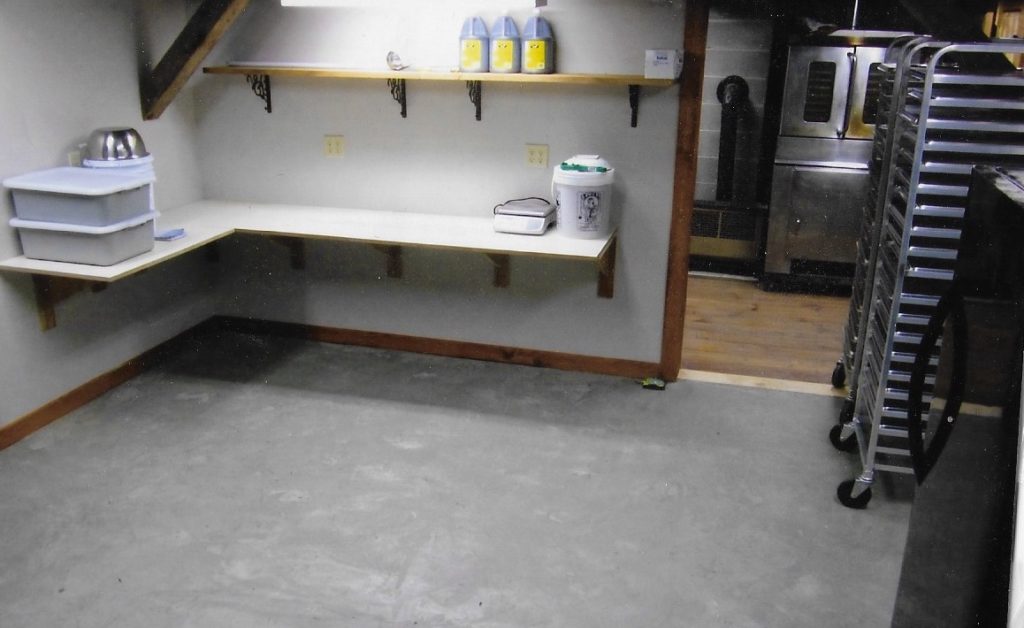 We began renovating an existing 16×24 building on our farm so it could become our first kitchen dedicated to baking granola. We purchased a used, 1983 double oven and an electric mixer (no more hand mixing!). Production bumped up to 1,000 lb. per week.
2011: The Prius and the pick-up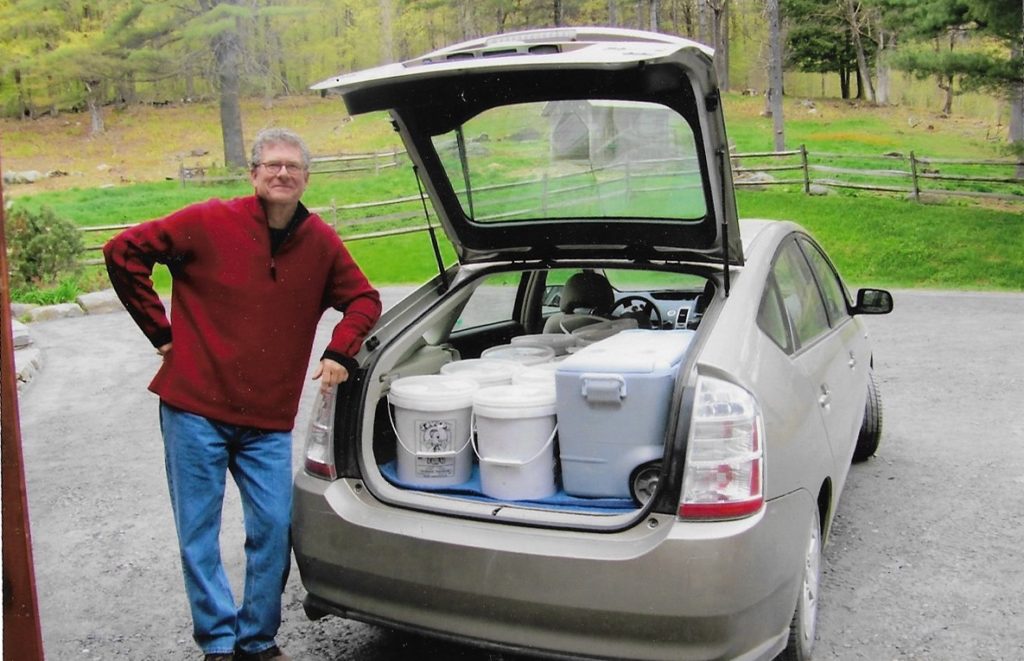 We purchased all of our ingredients from a distributor in New Hampshire. Our first delivery vehicle was a 2006 Prius. We'd pull up to the warehouse, sandwiched between semi-tractor trailers, and load the Prius with bags of oats, raisins, sesame seeds, and almonds.
2011: We began selling our Original granola in bulk
We approached co-op after co-op throughout Vermont and began selling our Original granola in bulk. Within 10 months we were in 10 co-ops. Selling 200 lb. a week was our goal.
2011: We began selling to our local co-op
After the devastation of Hurricane Irene, we closed our B&B and began selling our granola, in earnest, to our local Brattleboro Food Co-Op. We became their top selling granola in the first five weeks and remain so today. We hired our first employee and took the plunge into the business of granola baking full-time.
2012: Retail packages began
In addition to selling our granolas in bulk, we had a growing number of customers asking for retail-size packages. We began hand filling and labeling 12 oz. bags of granola and added them to our product line.
2013 – Expanding the family in the family business
After living and working in Boston for nearly 15 years, our daughter Coral started working with us!
2013: Our entire operation moves to Brattleboro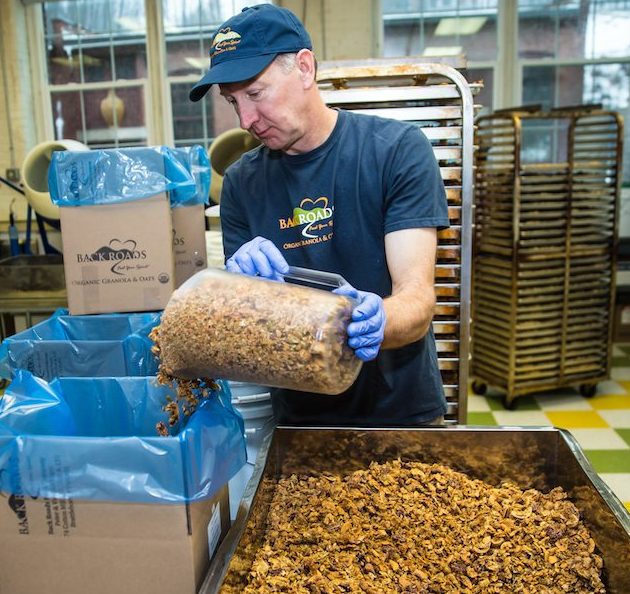 We jumped at the opportunity to move our entire Back Roads Granola operation to Brattleboro and started a small commercial bakery at Cotton Mill Hill.
2014: More hires, more baking
More bakers were hired and one more oven was added, along with a commercial dish/pan washer (up until now, pans had all been hand-washed).
2014: Whole Foods, here we come!
We were delivering to around 100 store locations and decided we were ready to approach Whole Foods Markets — and we were right! Three flavors made their debut onto the shelves at Whole Foods in Hadley, Mass.
2015: We began selling in 39 Whole Foods locations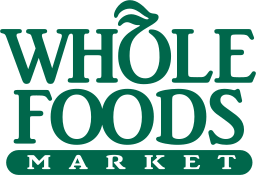 Our opportunities at Whole Foods Markets continued to grow, along with many more independent store locations across the country. Back Roads Granola was being sold at 39 Whole Foods locations throughout New England.
2016: We went gluten-free
We transitioned our entire line to gluten-free status and, at the same time, began developing and selling a grain-free/Paleo granola offering.
2017 – Family Business Continues to Grow
Early in 2017, our eldest daughter, Liv joined the team as our North East Region Sales Rep.
2018: Our biggest expansion yet
Our biggest expansion to date in 2018 — we'll double our square footage to make room for state-of-the-art production equipment with double warehouse and production capacity. 
2018: New Ovens Arrive
The new ovens arrive enabling us to more than triple our current production abilities.
2018: More Automation
May 2018: Our new depositor is here and ready to use! This piece trays 400lbs of granola in less than 20 minutes, a task that formally took over an hour to accomplish.
2018: Roll out Printed Bags
September 2018: After months of hard work, we finally rolled out our new printed bags.